L-Tyrosine Basic information
Product Name: L-Tyrosine
Synonyms: 3-(4-HYDROXYPHENYL)-L-ALANINE;2-Amino-3-(4-hydroxyphenyl)-propanoic
Acid
;2-AMINO-3-(P-HYDROXYPHENYL)PROPIONIC ACID;4-HYDROXYPHENYLALANINE;FEMA 3736;H-L-TYR-OH;H-TYR-OH;L-3-[4-HYDROXYPHENYL]ALANINE
CAS: 60-18-4
MF: C9H11NO3
MW: 181.19
EINECS: 200-460-4
Product Categories: Inhibitors;Food and Feed Additive;Tyrosine [Tyr, Y];Amino Acids;Amino Acids and Derivatives;alpha-Amino Acids;Biochemistry;Nutritional Supplements;L-Amino Acids;Amino Acids;NORCURON;amino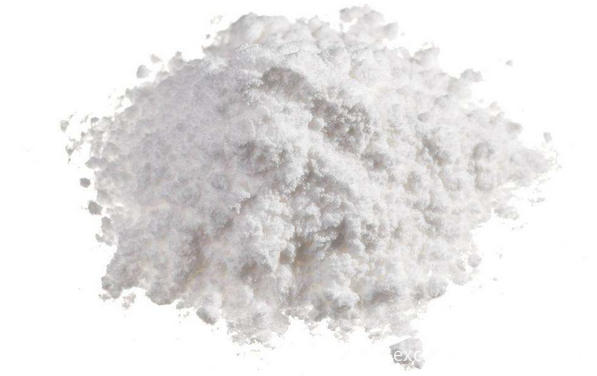 L-Tyrosine Chemical Properties
Melting point >300 °C (dec.)(lit.)
alpha -11.65 º (c=5,DIL HCL/H2O 50/50)
density 1.34
refractive index -12 ° (C=5, 1mol/L HCl)
FEMA 3736
Fp 176 °C
storage temp. Store at RT.
solubility 1 M HCl: 25 mg/mL
form powder
pka 2.2(at 25℃)
color White to Pale-brown
PH 6.5 (0.1g/l, H2O)
Water Solubility 0.45 g/L (25 ºC)
Merck 14,9839
BRN 392441
Stability: Stable. Incompatible with strong oxidizing agents, strong reducing agents.
L-Tyrosine Usage And Synthesis
Tyrosine
Tyrosine is an aromatic amino acid , can be found in a variety of proteins, and is particularly rich in casein milk protein, molecules containing phenol groups, Its structural formulais is as follows:

Tyrosine is found by Li Biqi 1846 from casein, white crystalline powder, needle-like crystals or platelets from the water. The relative density of 1.456 (20 ℃), the isoelectric point of 5.66, UV absorption capacity, at a wavelength of 274nm of maximum light absorption, capable of reducing phosphomolybdic acid-phosphotungstic acid reagent (Folin reagent). Melting point: L-body decomposition 290~295 ℃ (slow heating), decomposition (rapid heating) 314~318 ℃, the racemate 290 to 295 decomposition (slow heating), decomposition (rapid heating) 340 ℃. Soluble in water, alcohol, acid and alkali, insoluble in ether. Dextrose solution reacts with tyrosinase to be red. laevo isomer friction can emit light , when at 170 ℃ heated with the barium hydroxide solution ,it can become a racemate, ortho of the phenolic hydroxyl group of tyrosine molecule is prone to chemical reaction, when coupled with a diazonium acid ,it is orange-red substance, when coupled with boiling dilute Acetic Acid and sodium nitrite ,it is purple or red, yellow when coupled with nitric acid, when in sulfuric acid reacting with Titanium Dioxide it is dark orange. L-tyrosine is a natural body, by proteolysis, refining.
Tyrosine is a non-essential amino acid, is the material of a variety of body products, tyrosine is converted in vivo to a variety of biological substances by different metabolic pathways, such as dopamine, epinephrine, thyroxine, and melanin poppy (opium ) of papaverine. These substances and control neurotransmission and metabolism are closely related. Tyrosine Metabolism studies help to understand the pathogenesis of certain diseases. For example, urine black acid syndrome is related to tyrosine metabolic disorders, lack of urinary black acid oxidase in the patients causes tyrosine metabolite which is urine black acid can not continue to break down, when the air is discharged from the urine,it becomes black oxidation substance in the air. suffering from this disease, children's diapers exposed to air will gradually turn black, long home of urine also will be black. Albinism is also concerned with the metabolism of tyrosine, patients lacking tyrosinase makes tyrosine metabolites-3,4-dihydroxyphenylalanine impossible to form melanin so that the skin hairs are white.
Tyrosine in human metabolism
Tyrosine is an amino acid building blocks of proteins, and having a side chain having an aromatic ring of ionization, is addicted to the aqueous, tyrosine in the human and animal bodies is generated by the hydroxylation of phenylalanine, so when phenylalanine nutrition is adequate, it is non essential amino acid.
Catabolism of tyrosine is firstly catalyzed by tyrosine aminotransferase in the liver , then transform into hydroxyphenyl pyruvate, the enzyme needs coenzyme pyridoxal phosphate . Hydroxyphenyl pyruvate by hydroxyl phenylketonuria hydroxylase role, while oxidative decarboxylation and metastasis, and the benzene ring ortho hydroxylation of the side chain of pyruvate to generate the urine black acid (glyoxylic acid). The enzyme is a protein containing copper Metal, needing ascorbic acid and coenzyme consume molecular oxygen. Black acid in urine in the urine black acid dioxygenase (urine black acid oxidase) catalyzes the cleavage benzene to produce maleic acid acetoacetate; enzyme is a protein ferrous metals, the reactions require oxygen molecule to be involved in . Maleic acid via the corresponding acetoacetate isomerase role into fumarylacetoacetate need coenzyme glutathione. Finally, from the corresponding hydrolase hydrolyzed as fumaric acid and acetyl acid, so tyrosine is both glycogeneticr and ketogenic amino acids.
Chemical Properties
White needle crystal or crystalline powder, odorless, bitter taste, mp334 ℃ (decomposition) is insoluble in water (0.04%, 25 ℃), insoluble in ethanol, ether and acetone, soluble in dilute acid or base . The isoelectric point of 5.66.


Uses
For biochemical research,it is used as amino acids nutritional in medicine for the treatment of polio, encephalitis, hyperthyroidism and other diseases.
Nutritional supplements. for the manufacture of L-dopa diiodo tyrosine. After aminocarbonyl hot reaction with sugars, it can generate a special flavor substances.
For tissue culture (L-tyrosine· 2Na· H2O), biochemical reagents, treatment of hyperthyroidism. Also available as modulation for rhe eldee, children's food and nutrition agents of plant leaves.