The introduction of Stainless steel security filter:
Precision filtration devices (also known as security filters) are mostly made of stainless steel with a filter element (such as PP cotton) inside. They are mainly used after multi-media pretreatment filtration and before membrane filtration equipment such as reverse osmosis and ultrafiltration. It is used to filter out the fine materials after multi-media filtration (such as tiny quartz sand, activated carbon particles, etc.) to ensure the water filtration accuracy and protect the membrane filter elements from damage by large particles. The precision level of the filter element installed in the precision filter device can be divided into 0.5μs, 1μs, 5μs, 10μs, etc. Different filtration precisions are selected according to different use occasions to ensure the accuracy of the subsequent water outlet and the safety of the subsequent membrane elements.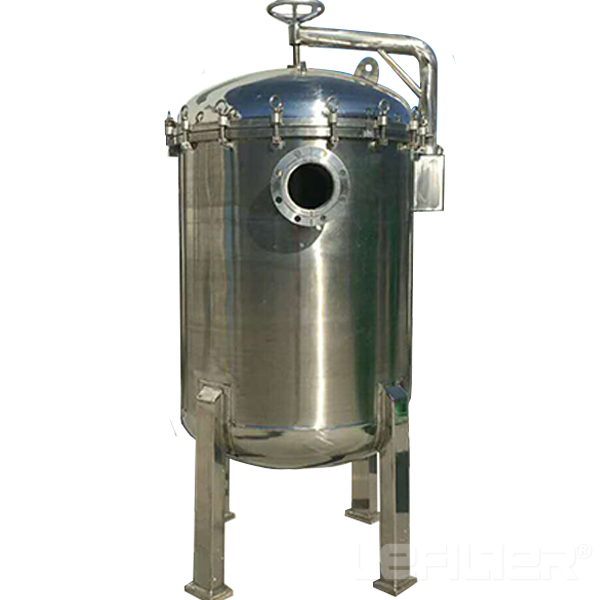 The Process principle of Stainless steel security filter:
The security filter is a precision filter, and its working principle is to use the PP filter element with 5μm pores for mechanical filtration. The trace suspended particles, colloids, microorganisms, etc. remaining in the water are trapped or adsorbed on the surface and pores of the filter element. As the water production time increases, the operation resistance of the filter element gradually rises due to the pollution of the trapped material. When the water pressure difference between the inlet and outlet reaches 0.1MPa, the filter element should be replaced. The main advantages of the security filter are high efficiency, low resistance and easy replacement.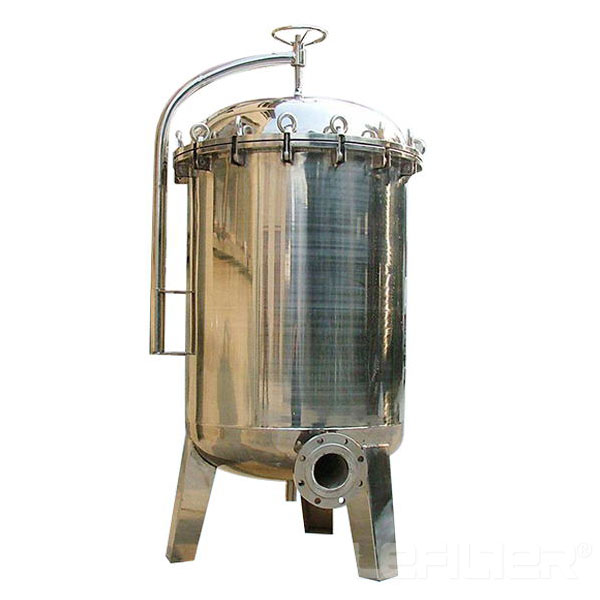 The technical parameters of Stainless steel Security filter:
1. Design pressure: 0.75-1.0Mpa
2. Design temperature: 20ºC~80ºC
3. Sealing type: O-ring and flat gasket
4. Sealing material: nitrile rubber, silicone rubber, fluorine rubber standard, the standard configuration is silicone seal
5. Interface form: thread, flange
6. Applicable filter element: flat and 222 and 226 socket filter elements
7. Surface treatment: matt spray bead, mirror polishing, electrolytic polishing
8. Filtration accuracy: 0.5μm--100μm-
9. Shell material: stainless steel 304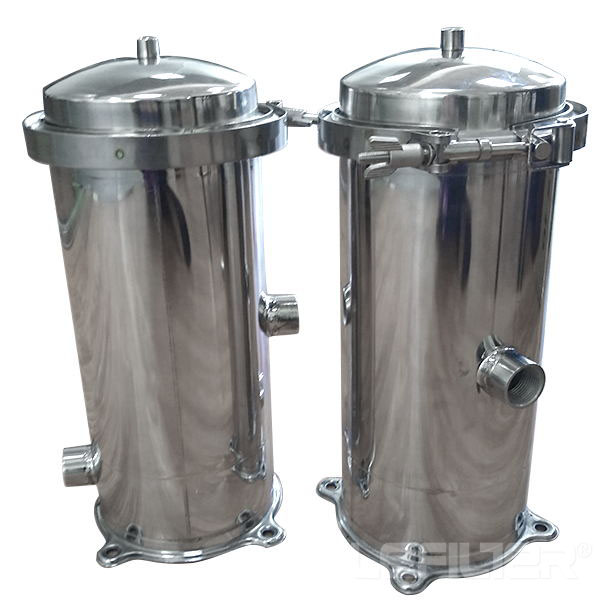 The scope of application of security filters:
1. Security filtration and terminal filtration of nanofiltration (NF), ultrafiltration (UF), reverse osmosis (RO), electrodialysis (EDI) and other systems;
2. Filtration of medical injections, large infusions, eye drops, Chinese herbal medicines, etc., extraction, purification, and concentration of biological agents;
3. High-purity water pre-filtration and terminal filtration for electronics, microelectronics, and semiconductor industries;
4. Filtration of oilfield reinjection water, boiler make-up water, chemical reagents, liquid organic products, high-purity chemicals, pesticides, etc.;
5. Filtration of pure drinking water, mineral water, fruit juice, tea drinks, and health drinks;
6. Filtration of liquor, wine, beer, rice wine and other fruit wine, sterilization filtration of pure draft beer;
7. Pretreatment filtration or security filtration in the process of production and domestic wastewater treatment and reclaimed water recycling;
8. Others such as biological engineering, oil refining, printing and dyeing, textile industry water and wastewater treatment, scientific research experiment filtration, etc.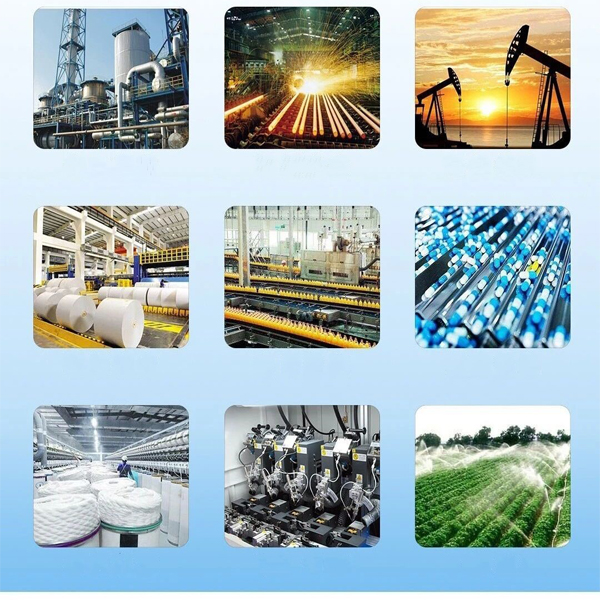 Company certification:

Factory shot: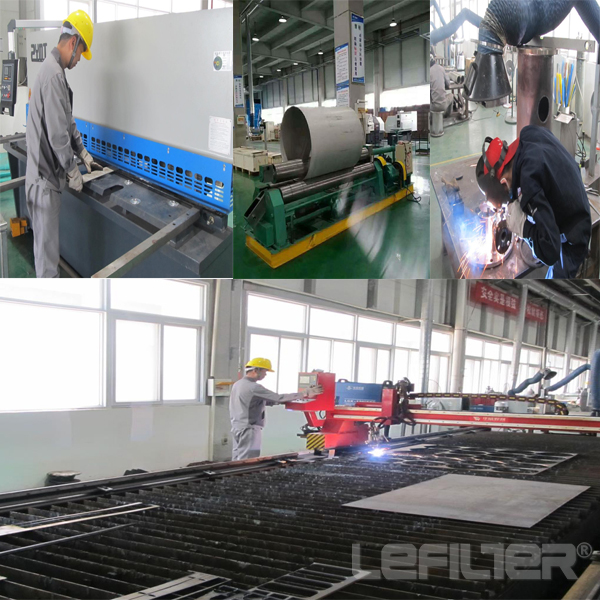 Success case: